Cast your vote for the RoadMap!
Attention community,
Vote for the future of MyRoute app
We're going to do something new: you get to help determine the future of MyRoute app. You can do so by filling out the voting form. Click the button below to go to the voting form.
The first voting round will close on the 22nd of March 2020. You must have filled out your voting form by then.
If you don't do this, your vote will not count. A second voting round will follow shortly afterwards. Everyone can participate in this second voting round. This second voting round ultimately determines which functions will be integrated into MyRoute app in the coming period.
How does MyRoute app process the votes?
First, all votes are filtered. This means that double and invalid votes are removed. The result is then checked for representativeness.
MyRoute app will finally publish what's called a RoadMap. This is an overview of everything that will be launched in current and future versions of the route editor. We will then keep this overview up to date with the latest developments.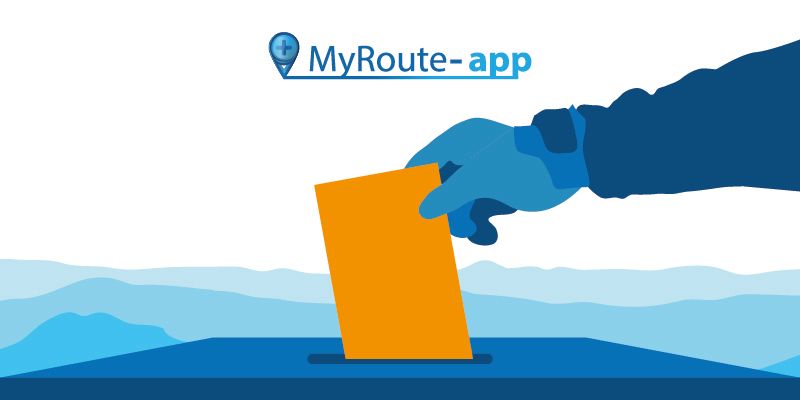 posted in Announcements