RE: New awards for people who help in the Self Support section
Hi Con, I agree with you that the visibility right now isn't optimal. We're still looking for ways to make achievements more visible in the future and keep expanding on such social features as well. Right now you can see the achievements as follows:
On the forum:
On mobile devices as shown in Nick's screencap
On Web devices in the top menu

On MyRoute-app there's also achievements, which are designed and formatted in the same style. For that feature just go to Achievements on the Profile: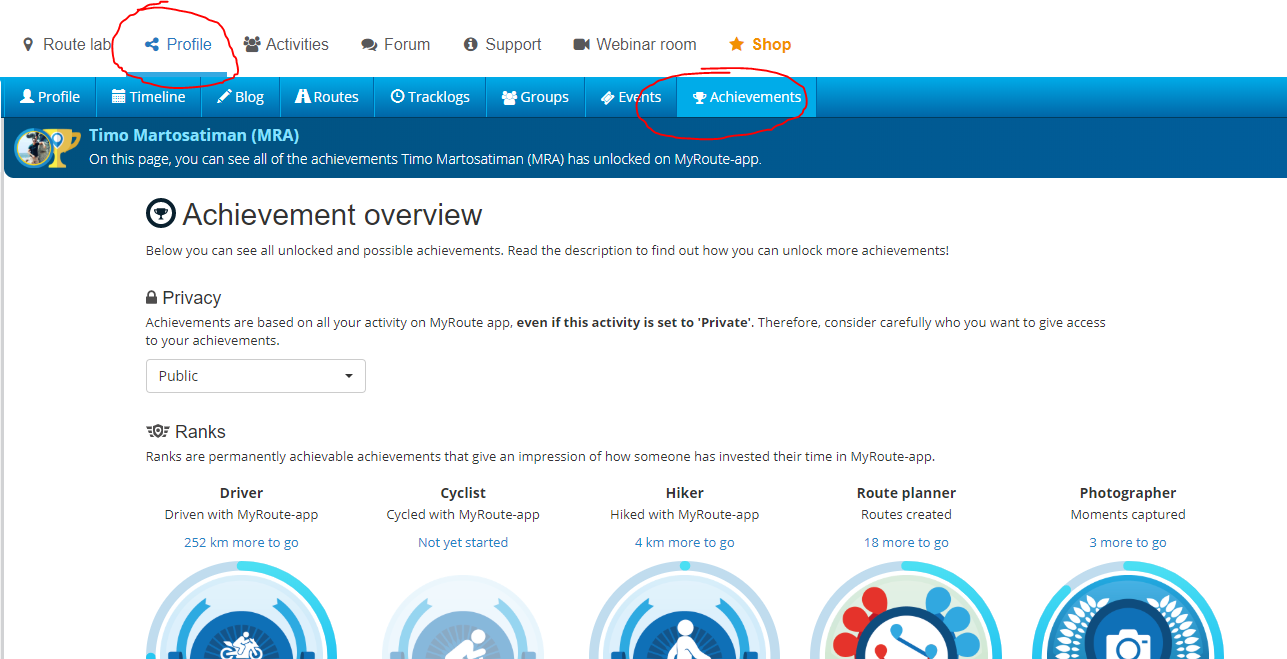 As you might notice, right now the achievements of the forum aren't showing under the achievements of the route-editor/tracker/navigator. In the future, as part of Web 2.0., we want to make this cross compatible.
posted in Other official messages