The zoom in/out function stutters with Logitech Mouse
When zooming in/out the map the display stutters several times. The number of steps is different and does not depend on the selected map display. I zoom with the mouse wheel one step, but the map zooms another 2 to 5 steps. With the +/- zoom button in the user interface this error does not occur. Also the zoom in/out on map.google works perfect.
This error occurs when using a Logitech Mouse MX S2 with the mouse wheel set to scroll smoothly.
I found a workarround for me, but it would be nice, if MyRouteApp would be fix this issue.
Thanks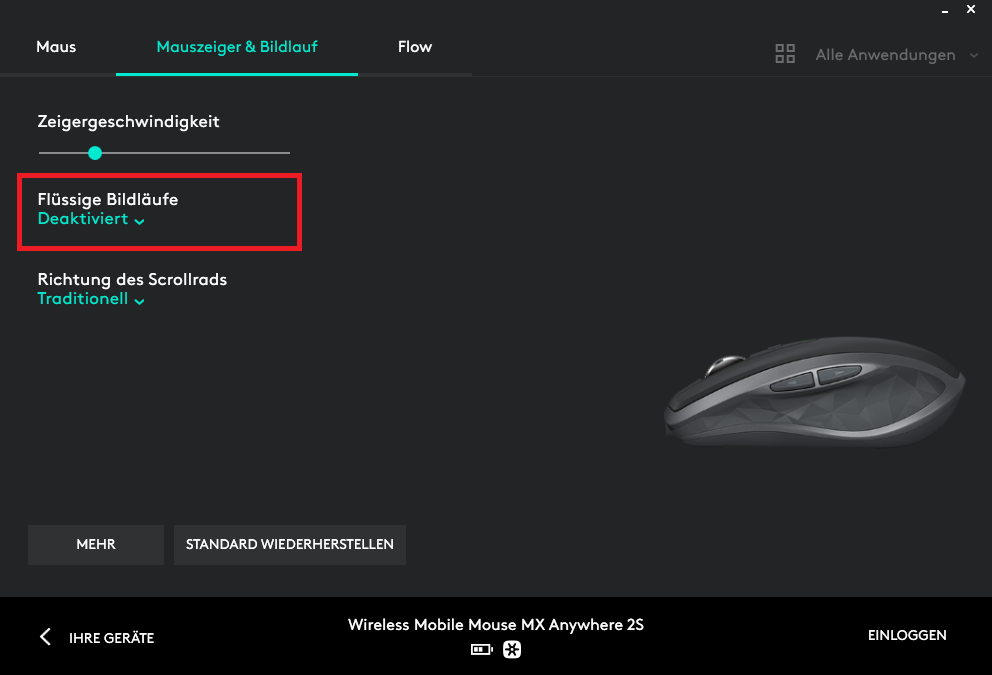 Workarround: Deactivate 'Smooth croll' in your device settings
posted in General Discussion