RE: Spooky stories from the MRA HQ
Like you Timo, I don't subscribe to any of that nonsense. I do however have a tale to tell:
We live in an old fishing village with very narrow lanes, some too small to fit a car in. It is very touristy because of its history and quaint old cottages. There are lots of tales of smuggling and pirates from the old days as well as the customary ghost stories of those lost at sea in shipwrecks. Someone has started taking tourists around the village at night on a spooky ghost walk. He shows them around all of the properties that have tales associated with them.
We have an alleyway (known as a drang) next to our cottage where 100s of years ago an old fisherman was found dead, hanging from an anchor chain coming out from a window. The old cottages here have very low ceilings which is why he did it outside. His ghost has been seen and heard on several occasions and so the ghost walk stops outside our cottage while the story is being told. Terry, who takes the walks is very good at his job and elaborates on all the gruesome details sending shivers down the spines of his entire group. We can stand in our front garden behind the walls and hedges and listen without being seen.
One evening a few years ago, we heard Terry coming up our lane with his group of eager ghost story fans. He stopped outside ours in his normal place and started his story. Halfway through and with his audience totally gripped; I rattled my motorcycle security chain and let out a little moan. Two of the women screamed and Hannah and I sniggered quietly behind our wall. We could here in Terry's voice that he was just as surprised as his group was, possibly the two women screaming was to blame.
The next time I saw Terry we had a good laugh about it and asked if I would do it in future, he said he'd pay me! I declined and haven't done it since. Perhaps if he has a tour this evening I might oblige him.
Picture of The Drang.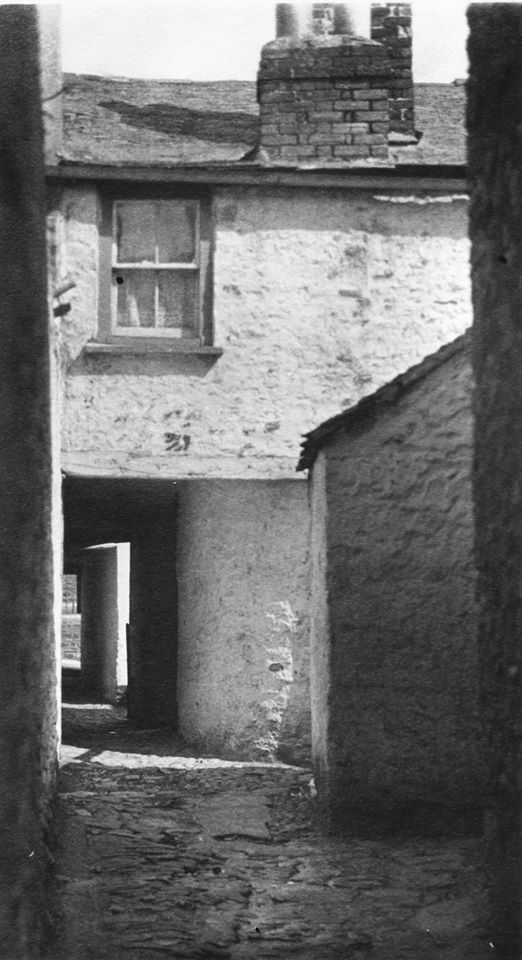 posted in Community Blog