Why pay also for MRA-navigation app when you have a Goldmembership lifetime?
See the question in the title.
Can somebody tell me if this is correct?
I have also send a e-mail with this question but didn't get any feedback jet and i'm going for a trip on wednesday.
So to make it clear:
i have paid for the my-route app gold Lifetime.
So i have got a confirmation of it by e-mail, so that is ok and everything is working on the my-route app on PC and everything.
But when i open the myroute navigation app to start riding it says i have to pay € 39,95 for 3-years?
IS this correct? if it is i feel a little shit about it.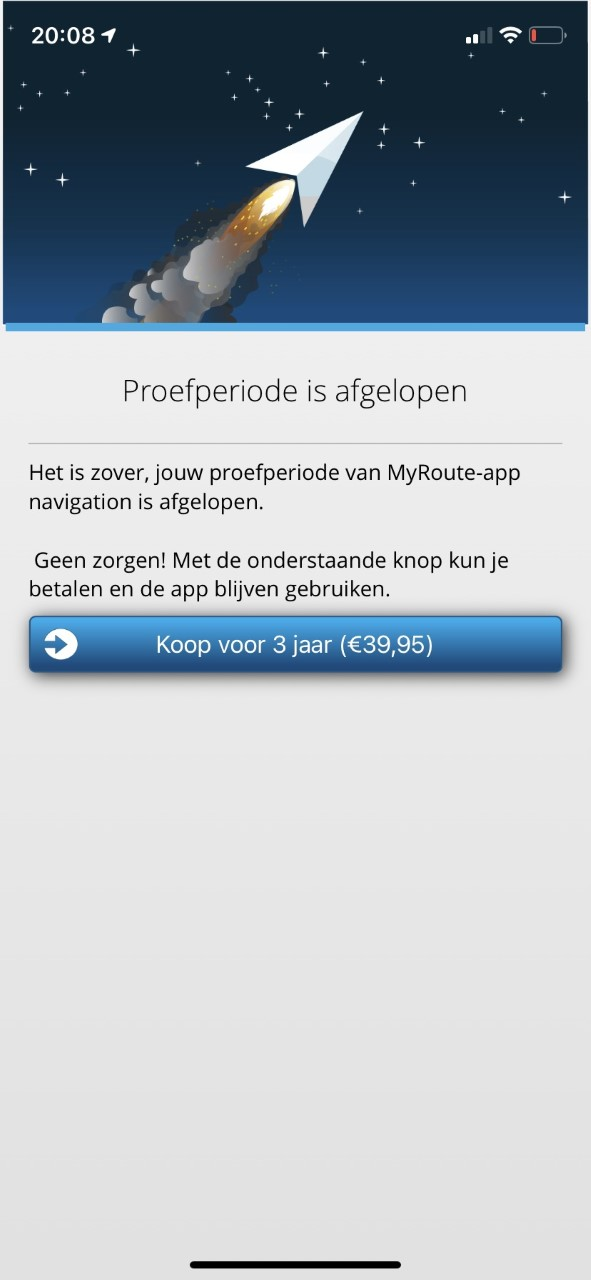 but can somebody please tell me the answers.
thank you guys in advance.
greets
Mark
posted in General Discussion