MRA App in combination with BMW Connected and IOS
MRA App icm BMW Connected en IOS
Er is een kleine, maar groeiende, groep gebruikers met een BMW motorfiets met TFT scherm. Zij kunnen daarmee gebruik maken van de BMW Connected App om hun ritten te navigeren.
Op de 10.25" schermen met kaart navigatie en op de 6.5" schermen door middel van "bolletje pijltje".
Ik ga het hier niet hebben over connectivity tussen de iPhone en het TFT scherm.
Dit topic gaat wel over het gemak van de MyRoute App om een route in de BMW Connected App te openen met de iPhone.
(Ik weet niet hoe dit functioneert met Android. Aanvulling is welkom!)
MRA App in combination with BMW Connected and IOS
There is a small, but growing, group of users with a BMW motorcycle with a TFT screen. They can use the BMW Connected App to navigate their journeys.
On the 10.25" screens with map navigation and on the 6.5" screens by means of "ball arrow".
I'm not going to talk about connectivity between the iPhone and the TFT screen here.
This topic is about the convenience of the MyRoute App to open a route in the BMW Connected App with the iPhone.
(I don't know how this works with Android. Addition is welcome!).
Open op de iPhone MRA en tik vervolgens "Mijn routes".
-On the iPhone, open MRA and then tap "My routes".
Pic 1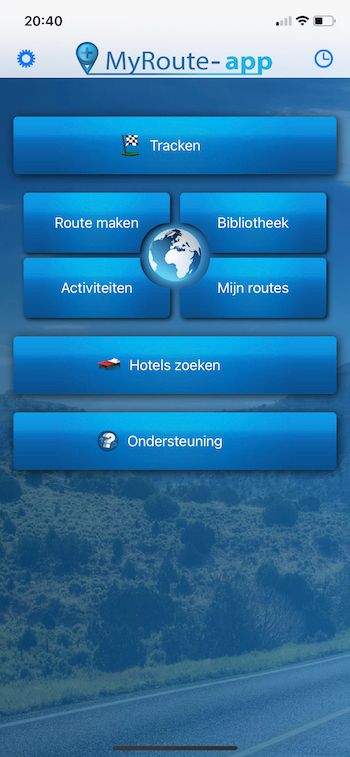 Je ziet nu de bibliotheek met jouw eigen routes.
-You will now see the library with your own routes.
Pic 2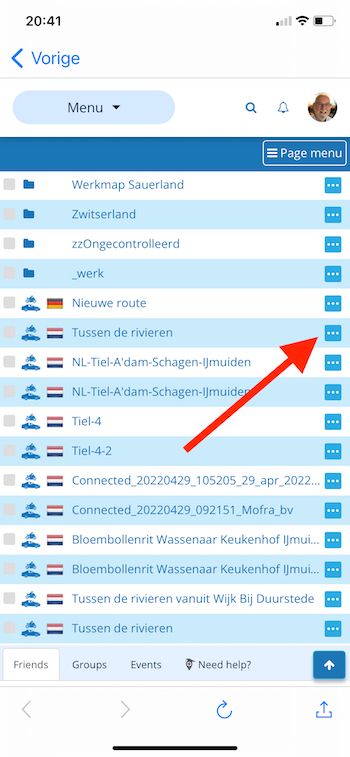 Scroll naar de route die je wilt gaan rijden/navigeren. En tik op de 3 bolletjes. In het pop-up schermpje tik je op "Save as".
-Scroll to the route you want to drive/navigate. And tap the 3 dots. In the pop-up screen, tap on "Save as".
Pic 3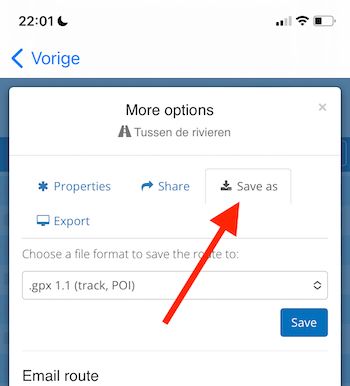 En daarna kun je kiezen voor de GPX vorm die je wilt gebruiken. Ik kies voor <.GPX 1.1 (track, POI)> . Connected maakt er sowieso een trackroute van met alleen het begin en het eindpunt zichtbaar.
-And then you can choose the GPX form you want to use. I choose <.GPX 1.1 (track, POI)> . In any case, Connected turns it into a track route with only the start and the end point visible.
Pic 4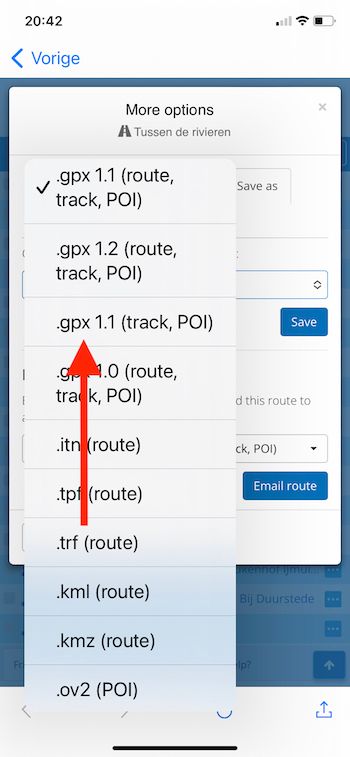 Tik op "Save"
-Tap "Save"
Pic 5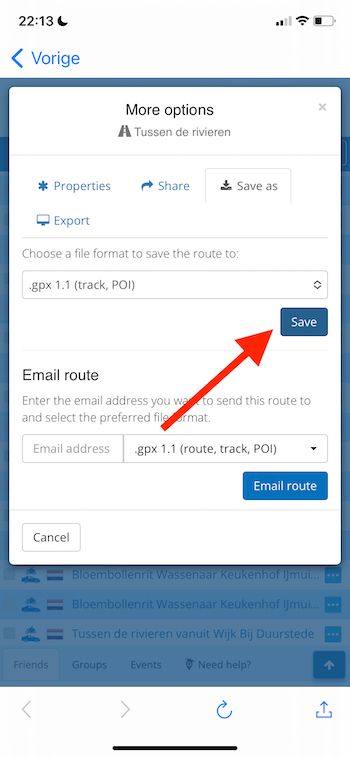 In het volgende schermpje tik je op het icoon an de Connected App.
-In the next screen, tap the icon of the Connected App.
Pic 6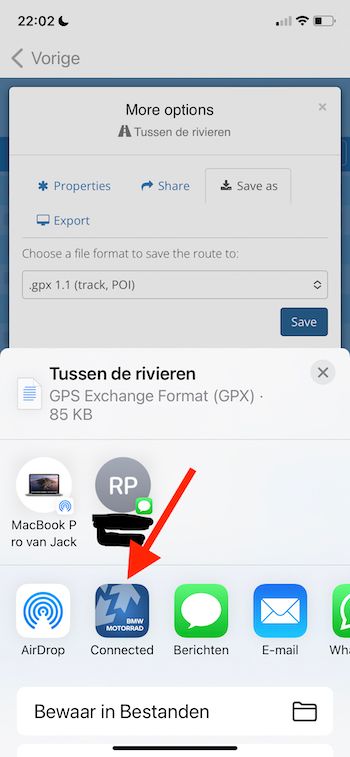 De connected App wordt nu geopend met het scherm waarin je kunt aangeven welk deel van het GPX bestand je wilt gebruiken voor navigatie. (kies hier voor de onderste)
-The connected App will now open with a screen where you can indicate which part of the GPX file you want to use for navigation. (choose the bottom one here)
Pic 7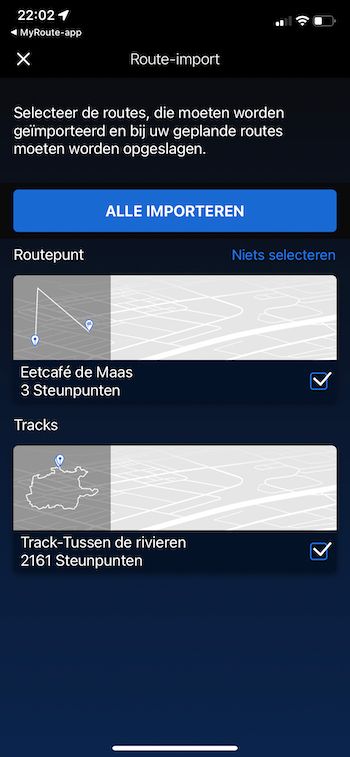 Het daaropvolgende scherm is de lokale route bibliotheek van de Connected App. Tik de route aan die je wenst te navigeren en ga verder zoals gebruikelijk met de Connected app.
-The next screen is the Connected App's local route library. Tap the route you wish to navigate and continue as usual with the Connected app.
Pic 8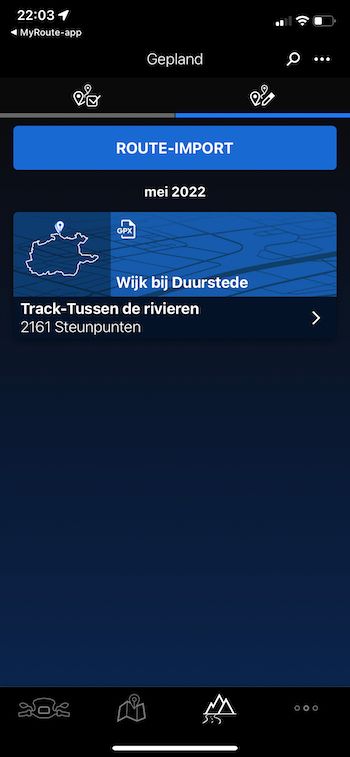 posted in General Discussion