Progress update
Hi all!

I would personally like to thank you all for the ongoing support, your commitment to the development of this app and incredible amount of useful suggestions. It won't take too long anymore before you can start giving feedback as well!

I have been typing as fast as I can with my colleague Joost to ensure we have a pretty well functioning test version within the near future.
For the past 2 weeks I have continuously been driving with the app and I am getting extremely happy with the result

Yes, I am developing the app myself so it would be very bad if I wasn't satisfied with my own work. But while trying to remain objective, I can assure you that this app will be incredible

Next week, I'm going to drive a nice route with Michel and Serge to really give this app a good first extended test drive. Based on those results, we will communicate the schedule for a first test version for you people

We had a small delay in development because my own productivity (typing speed

) was at an absolute low due to COVID. It took me nearly 3 weeks to get back to my default productivity, which is quite high


.
Without any further delay or smalltalk, I'll share some progress.
To start off with, we have really been focussing on the functionality and design / implementation of the actual navigation screen. There is a default portrait mode and another (different) landscape mode. Based on your personal preference (app settings) you can show more or less items on the screen. These are definitely still subject to change! Especially once you people start giving feedback based on the Beta.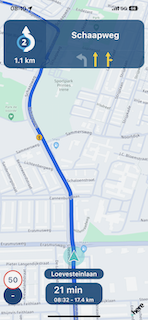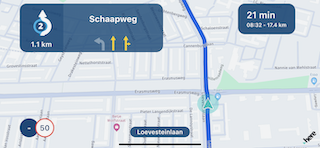 Current items you can now show / hide are:
Current velocity / max allowed speed
Current road you are driving on
Next instruction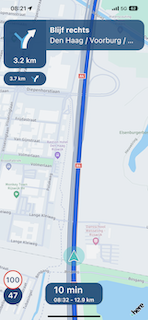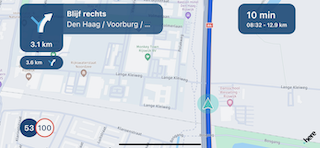 Features also implemented at this point are:
Speed camera's
Lane assist
Voice guidance (not completely happy with the voice engine at this point)
Traffic information when creating A-B route
All these features can obviously be turned off if you do not wish to use it!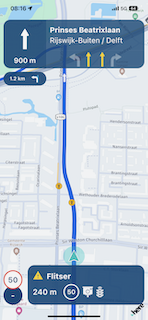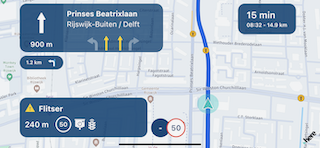 Let's not forget that getting working navigation and showing all instructions properly is also quite a feature

Given our focus on the actual navigation (turn-by-turn) screen, we have not yet put a lot of time in route navigation. We mainly worked with and tested A-B navigation. Is this an issue? No absolutely not!

As you noticed with the Mobile app, we are able to push updates fast

. The only reason this is possible, is because we are building an app that is technically solid. Allowing us to make changes / improvements / features very fast. This same standard is upheld while developing Navigation Next.
Only 2 weeks ago we first started navigating an actual route and it worked!

That is still a long way from feature complete but it demonstrated the good foundation we built.
Last week we already implemented skipping waypoints and this week we continue the work on route navigation. This is quite useful as next week I want to drive a route with Michel and Serge

That's the update from my side. I hope this sparked you interest in the app and the near Beta

Best,
Corjan
posted in Beta MRA Navigation Next